Pre-packed Cement, Aggregate and Plaster Supplier
Based in Melton Mowbray & serving the UK
About Us
CEM-SPEC ltd is a well-established company with over 50 years' experience in the cement processing, packing and aggregates industries.
We have gained a national status providing small orders to small shops with limited storage/yard space, with our minimum order being only one pallet with a mix of any of our products from concrete to compost! Or fertilizers to farm yard manure!
Why our customers choose us:
With easy to understand instructions our products are attractive to the general public as it gives them the confidence that they will be able use the individual product without any problems.

With our fast and friendly service your order will be with you within 7 working days!

Our tail lift hauliers make light and speedy work of unloading your order.

Our small minimum order of one mixed pallet means you won't be taking up too much of your valuable storage space.
A wide range of quality products
Are you looking for a reliable cement wholesaler in Melton Mowbray? Get in touch with Cem-Spec Ltd. From builders to nurseries, we offer excellent products at competitive prices. Discuss your requirements with us and we will provide you with all the materials you need. We can supply throughout the UK. Feel free to talk to us for more details.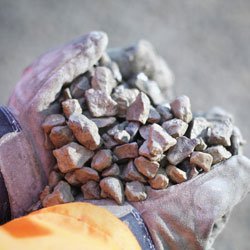 Contract packaging
We offer tailor-made contract packaging services. Tell us your specifications and required sizes, and we will provide them to you. From cement and sand to gravel and aggregates, we offer everything. We also offer high-quality mixes, (i.e underwater, quick setting, high strength cements). For more information on our products, get in touch with us.
Prompt and efficient service
We have a centrally located plant which helps to keep haulage costs to minimum, making our products more attractively priced and helping our customers maintain margin!
CEM-SPEC ltd pride ourselves on always providing top quality materials, flexibility to support customer requirements, fast reaction times for speedy deliveries, a wide range of products and sizes and experienced management and staff.